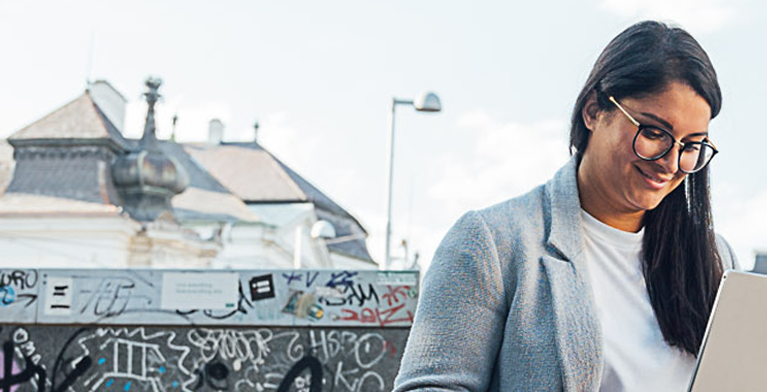 Equality, gender & diversity
Goals & activities about Equality, gender & diversity
It is important to us to promote the equality of all people in all areas of society and to create awareness of the relevance of "gender" and "diversity" at Ferdinand Porsche FERNFH and in teaching.
Our goals
Equal opportunities and diversity are among our core values. Hence Gender & Diversity Management is firmly established not only in our "Vision 2022", but also in the statutes of FERNFH. We have set ourselves the following goals:
To actively promote equality between men and women
To prevent other discrimination
To make and align decisions and developments in consideration of gender mainstreaming
To promote the diversity skills of all employees
Besides the above-mentioned qualitative goals, we also strive to achieve balanced representation of men and women at all levels and in all areas. This involves:
Increasing the proportion of students in the degree programmes in which they are underrepresented
Increasing the proportion of men and women in the bodies in which they are underrepresented.
Measures and activities
Ongoing measures and activities
Implementation oft the re-certification university and family
Development of measures for a balanced gender representation of students with the degree programmes
Advice on gender and diversity aspects in projects, project applications and theses
Incorporating equality and diversity goals in the recruiting process
Participation in the research program "diversity in organizations"
Annual equality report
Permanent committee "gender and diversity"
Planned measures and activities
Presentations or discussions regarding the current specialization
Generation of an equality and diversity plan
foundation of an LGBTIQ+friends student group with the Students' Union
Generation of a code of conduct
Possibility of anonymously reporting violations regarding equal treatment and valuation as well as regarding the code of conduct
Implementation of the project "Nestor Gold for age appropriate organizations"
Completed measures and activities
Browser-based software Readspeaker for all students to read out texts on the Online Campus
Courses on "Diversity Management" in the degree programmes
Implementation of the project "equal pay" for evaluating salary structure
Third gender input and possibility of a gender neutral addressing in applications and during studies
Implementation of gender neutral toilets
Barrier-free website and building
Adaptation of rights for same-sex partners
Report mailbox
Transparency is an important success factor for us, which is why we take measures to promote it. This also applies to complaints, reports of misconduct, feedback and concerns of all kinds on the topics of equality, gender & diversity, whistleblowing and human resources management and development. You can insert all your concerns here.
Click here to get to the form (only available in German, please klick on "als Gast anmelden" - register as a guest)
Specializations
Current specialization: "Studying without a general university entrance qualification"
Completed specializations:

LGBTIQ-friendly FERNFH
eAccessibility
Development of an online workshop to encourage gender and diversity competence
Strategic orientation of G&D aspects
Conceptualization of an equality report
Research about Equality, gender & diversity
Wenzel, Günther/Walenta, Christa/Wahl, Ingrid (2019). Flexibilität und Struktur am Beispiel einer Lehrveranstaltung im Blended-Learning-Design. Zeitschrift für Hochschulentwicklung, 14(3), 91-101.
Wahl, Ingrid/Walenta, Christa (2018). Mehr Zeit und bessere Vereinbarkeit durch Blended-Learning? Befragungsergebnisse von Studierenden eines berufsbegleitenden Studiengangs. In Imke Buß/Manfred Erbesland/Peter Rahn/Philipp Pohlenz (Hrsg.), Öffnung von Hochschulen: Impulse zur Weiterentwicklung von Studienangeboten (S. 233-254). Wiesbaden: SpringerVS.
Neuwirth, Erich/Wahl, Ingrid (2017). Effects of the similarity between mentees and mentors on the evaluation of the 'Mentoring for Migrants Program'. International Journal on Evidence Based Coaching and Mentoring, 15(2), 140-154.
Useful links
General

Studying and Family

People with disabilities and chronic illnesses

LGBTIQ*
Support for an easier start to studies
Contact Equality, Gender & Diversity