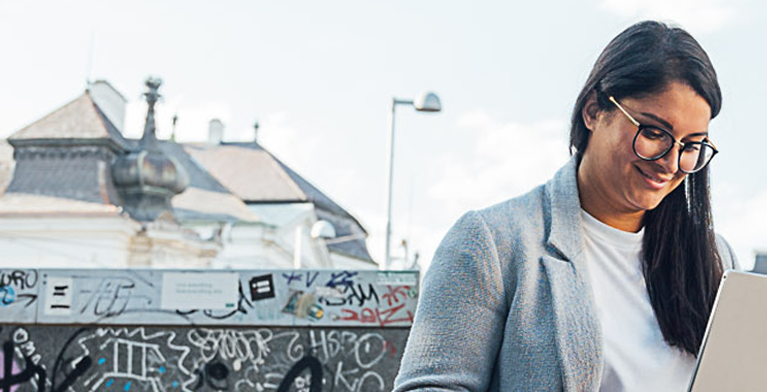 Values & visions
FERNFH's values have been defined as follows:
Academic education
We see academic education as an important personal, social and economic value.

Removing barriers to education
We are convinced that with appropriate didactically, methodically and organisationally designed study conditions, learning and teaching forms, individual and structural barriers to education can be dismantled and equal opportunities can be created in the tertiary sector for all those who want to be educated.

Diversity
In our actions and decisions, we recognise and promote the diversity of individuals, life and study circumstances, academic methods, opinions and ideas. We see diversity as enrichment and inclusion as a mission.
The vision of the FERNFH is the guiding idea, the long-term image of the future and the development direction of the university. It describes the uniqueness and determines the identity of the FERNFH.
Science and research are a central part of academic teaching at the FERNFH. Our students and graduates benefit from innovative topics and can apply scientific methods and integrate them into their everyday professional lives.
Based on innovative forms of learning, we offer 1,000 students the opportunity to acquire a professionally relevant education on a scientific basis, independent of location and time and with consideration for individual learning styles.
The expansion of our study programmes is primarily based on an increase in the thematic diversity of the existing programmes. In this way, we increase flexibility for students in current programmes, support the continuing education needs of our alumni in the spirit of lifelong learning, and create new study programmes with regard to university growth and the university's contribution to the need for academically trained people in current topics and subject areas.
We are known for quality, student-centredness and breaking down barriers to education.
The FERNFH is recognised as an innovative centre of excellence for digital transformation by national and international cooperation partners, as well as teachers from academia and professional practice.
Quality awareness is anchored in all areas of the FERNFH and the staff and teachers actively contribute to the quality development of the university.
The FERNFH offers the framework conditions and infrastructure that support a health-promoting organisational culture, the individual development of employees and an environmentally conscious and sustainable use of resources.