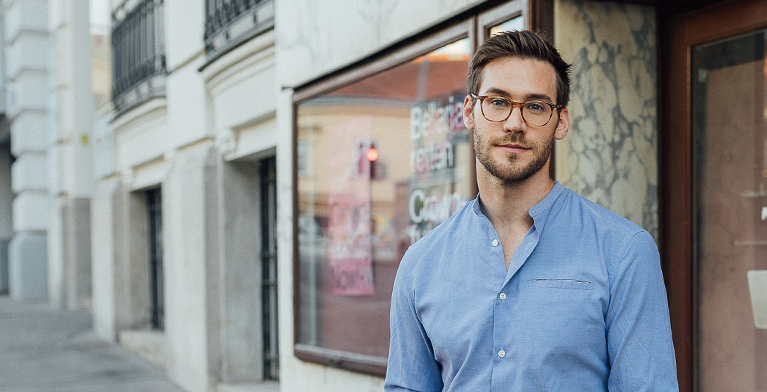 I
Bachelor's degree

Business Administration and Psychology
BA (Bachelor of Arts in Business)
Autumn semester (September)
Length of programme:
6 semesters / 3 years
Tuition fees:
EUR 363.36 per semester plus student union fee
Specialisations:
Human resource management
Marketing research/management
Semester overview:
One semester consists of 3 on-campus sessions (2 days each, Friday and Saturday) and two self-defined distance learning phases.
Language of instruction:
German
Work placement:
300 working hours in a professionally relevant activity
Optimizing complex business processes, developing solutions for stakeholders and target groups, effectively managing and motivating employees, designing products, services, work and organizations for the future requires comprehensive knowledge and skills.

The bachelor's degree program in Business Administration & Psychology starts exactly here and combines business know-how from current business life with psychological expertise, such as work and organizational psychology, market and consumer psychology, personality psychology and social psychology.

In the course of your studies, you will specialize either in human resources management and personnel development or in marketing management, with a focus on strategic management and digital transformation. The mix of project and process management, change and quality management, digitalization and communication will provide you with important key competencies to successfully meet future challenges in various expert and leadership positions.
Admission requirements
General university entrance qualification, OR
relevant professional qualification (incl. additional examinations)
Find out more
Dates will be announced shortly…
With your Bachelor's degree in Business Administration & Business Psychology, you will qualify for a wide range of business specialist and management positions, including human resources management and development, marketing, sales, or consulting.
For example, career opportunities may be available to you in the following areas:
HR Management
Personnel & organizational development
Personnel & management consulting
Marketing Management
Key Account Management
CRM Management
Market Research
Diversity Management
Change Management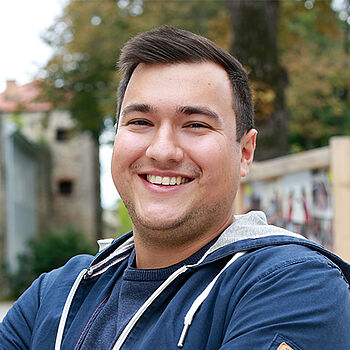 I can directly apply the study contents in my daily work.
David
(Student)
Your Curriculum
In addition to your core curriculum (compulsory subjects), you can choose between two specializations during your bachelor's program. Depending on your professional or personal interests, you can choose to specialize in Human Resource Management, for example with courses such as Human Resource Planning, Strategic Human Resource Development and Change Management, or in Marketing Research Management, with courses such as Strategic Marketing, Product and Market Management and CRM. Key qualifications such as project management, digital transformation and conflict management round off your portfolio.
Would you like to attend courses outside the boundaries of Business Administration & Business Psychology and additionally further your education in other areas?
If you are studying at the FERNFH, you have the opportunity to complete micro-credentials in the following subject areas outside of your own course of study:
A Micro-Credential is a qualification certificate you receive after successfully completing a learning pathway (several courses) at FERNFH. You can complete the MCs during your study time at FERNFH and thus individually compile and continuously expand your portfolio of skills and know-how, depending on your personal or professional interests.
More about the Micro-Credentials…
Programme overview