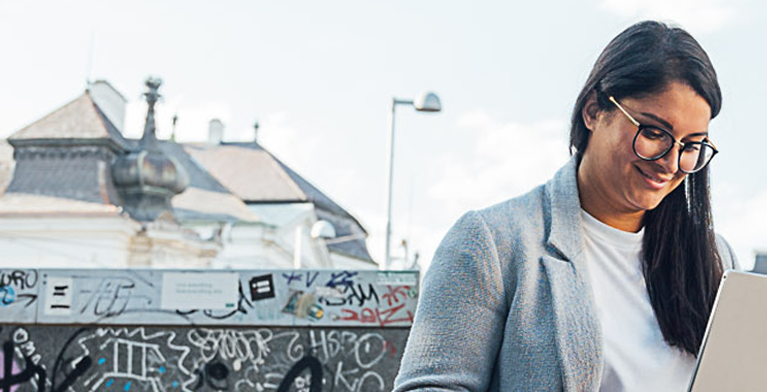 International
Welcome to the International Centre
About 12% of our students are "international students" with foreign nationality and/or having completed a foreign degree before starting their current studies at our university.
Distance-learning students study most of the time at home. For about 3% this means: from neighbouring countries like Germany, Italy, Switzerland or Slovakia; but there are also students coming from Poland or even arrive every two months from Russia for the on-campus sessions.
Distance learning includes an international dimension
This is possible because we have orientated our learning and teaching methods towards the acquirement of a higher education qualification for people who still have to assume other family related, social, or professional responsibilities. All courses are offered exclusively as blended learning programs: We meet three times a semester for two days for on-campus sessions in Wiener Neustadt (Lower Austria). The rest of the time, students will be provided with learning materials and interactive learning and communication tools via a web-based learning management system (Online Campus) which can be used asynchronously at any time of the day and anywhere in the world. This can be somewhere in Austria, but also in Berlin or St. Petersburg, or during a work-related stay in South Korea, or an adventurous north-south crossing of Africa. And so do our lecturers: Some of them live and teach in Austria, but others from their home university in Tübingen, Bamberg, Munich or Riverside, California.
Distance learning is by definition a mode of study that includes an international dimension. In addition, the Distance-Learning University of Applied Sciences Wiener Neustadt (FERNFH) is expanding its international network right now.
We are pleased to welcome you at the "International Centre" and cordially invite you to participate in the future of international mobility programmes: Where non-traditional becomes the new normal.
Additional information and documents
Contact International Centre
Co-ordinator
of International Affairs