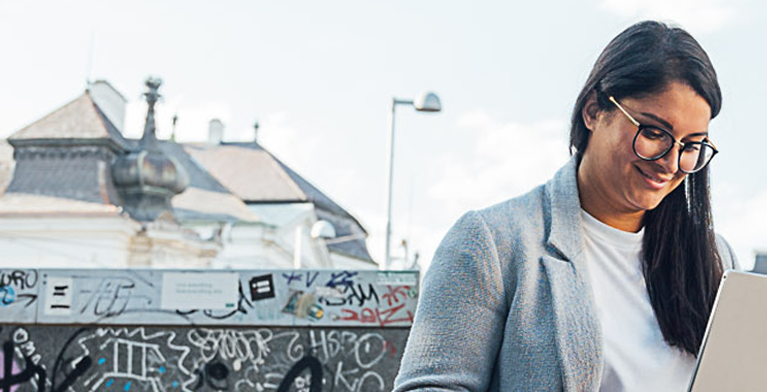 Quality management
In teaching and research, Ferdinand Porsche FERNFH attaches great importance to the quality of work and output. To guarantee these standards, ongoing processes are evaluated regularly for quality assurance purposes. The following points deserve special mention:
Quality of degree programmes
The combination of teaching with the results of applied research, the involvement of both academically and professionally experienced lecturers and the direct feedback of our part-time students on current needs in the relevant professional field guarantees a practice-oriented, academically sound range of degree programmes.
Expertly qualified lecturers
Our lecturers have special qualifications in their areas of specialisation, a university or university of applied sciences degree and many years of practical experience. They also undergo ongoing training in the field of distance learning.
Continuous quality improvement
External quality assurance in Austria's higher education sector was newly regulated with the entry into force of the new Act on Quality Assurance in Higher Education (HS-QSG) in March 2012. To maintain institutional accreditation on a permanent basis, higher education institutions are now certified every seven years in the form of audits.
In order to do justice to these developments, we subject the entire organisation and the range of degree programmes to a permanent quality improvement process. We survey students, lecturers and graduates and also regularly evaluate the curricula of the individual degree programmes. The results are incorporated into the quality management system.
Institutional evaluation
In 2010, Ferdinand Porsche FERNFH passed the institutional evaluation by the FH Council with positive results. This resulted in unlimited accreditation in 2012 in accordance with §23 of the Act on Quality Assurance in Higher Education (HS-QSG).
Certified quality management
In 2022, the quality management system at the Ferdinand Porsche FERNFH was assessed and reviewed by the quality assurance agency ZEvA (Central Evaluation and Accreditation Agency Hanover). The positive assessment resulted in July 2022 in a certification of the quality management system according to § 22 HS-QSG (Higher Education Quality Assurance Act), which is valid until September 2029.