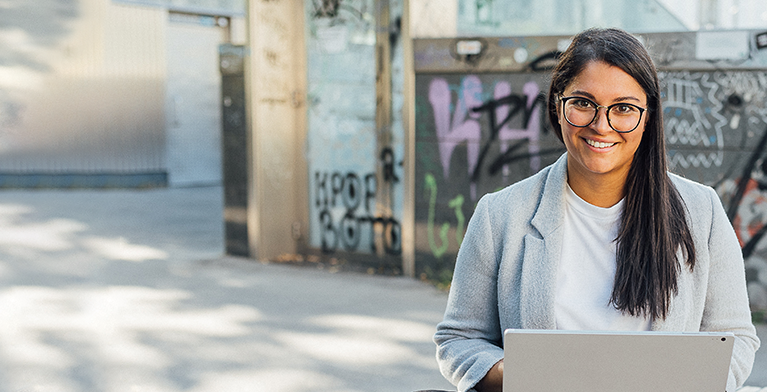 I
Bachelor's degree

Business Informatics
BA (Bachelor of Arts in Business)
Autumn semester (September)
Length of programme:
6 semesters / 3 years
Tuition fees:
EUR 363.36 per semester plus student union fee
Specialisations:
Business engineering and IT consulting
organisation, system management and security
software engineering
Semester overview:
One semester consists of 3 on-campus sessions (2 days each, Friday and Saturday) and two self-defined distance learning phases.
Language of instruction:
German
Work placement:
15 calendar weeks of 25 hours each or 375 working hours in a professionally relevant activity
The BA in Business Informatics prepares students for the increasing digital transformation of the world of work and social areas of life. Graduates of the programme are points of contact for the associated business and working models, for better and more efficient ways of organising daily work or leisure time and for convenient, simple and accessible information and communication. They combine business processes with information and communication technologies, management with information systems and social relations with digital infrastructures.

These specialisations enable students to organise their distance learning programme according to their needs and specialise in a particular direction.
Admission requirements
General university entrance qualification, OR
relevant professional qualification (incl. additional examinations)
Find out more
Dates will be announced shortly…
More information about the degree programme can be found in the short videos on the FernFH YouTube channel.
Graduates of the BA in Business Informatics are trained as experts in a wide range of professional digital activities. They are also prepared for further academic qualification as part of a subsequent master degree programme.
Database administration
ICT consultant
ICT project management
IT service management
System administration
Business information manager
Business analyst
Systems analyst
Enterprise architect
Systems architect
Network specialist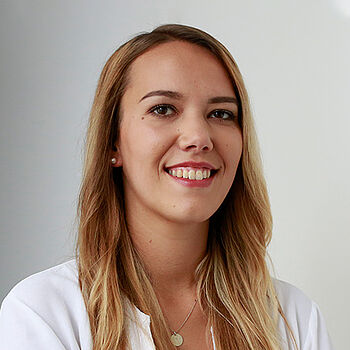 My FERNFH degree programme allows me to study when and where I want.
Christina-Teresa
(Student)
Programme overview