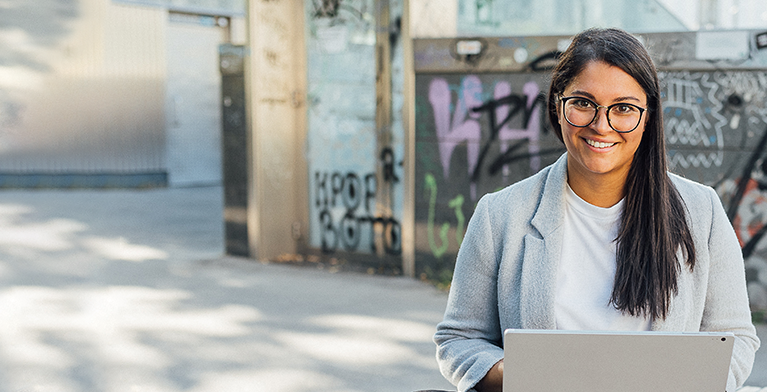 I
Bachelor's degree

Business Informatics
BA (Bachelor of Arts in Business)
Autumn semester (September)
Length of programme:
6 semesters / 3 years
Tuition fees:
EUR 363.36 per semester plus student union fee
Specialisations:
Business engineering and IT consulting
organisation, system management and security
software engineering
Semester overview:
One semester consists of 3 on-campus sessions (2 days each, Friday and Saturday) and two self-defined distance learning phases.
Language of instruction:
German
Work placement:
15 calendar weeks of 25 hours each or 375 working hours in a professionally relevant activity
In the Bachelor's degree program in Business Informatics you will acquire extensive IT knowledge and key digital skills to understand information and communication technologies and be able to use them efficiently, effectively and securely in companies and organizations.

These range from understanding about computers and networks to the know-how to help shape the digital transformation of organizations, improve existing processes, models and operations, and create new applications. This is not always just a technological challenge, but also an economic and business one. Therefore, you will also acquire business expertise as well as skills for successful entrepreneurial action, including project management, dialog and conflict skills, communication and team organization.
Admission requirements
General university entrance qualification, OR
relevant professional qualification (incl. additional examinations)
Find out more
Dates will be announced shortly…
IT career paths are diverse and range from IT strategy and planning to implementation and communication with those affected. After graduation, a broad spectrum of different positions, fields of activity and industries awaits you - depending, of course, on the electives you choose in your studies. For example, career opportunities may await you in the following areas:
Business Intelligence Analysis
Data Engineering
ICT Consultancy
Digitalization project management
IT service management
IT Operations Management
Business Information Management
Enterprise Solution Architecture
Systems Architecture
Application management, engineering and support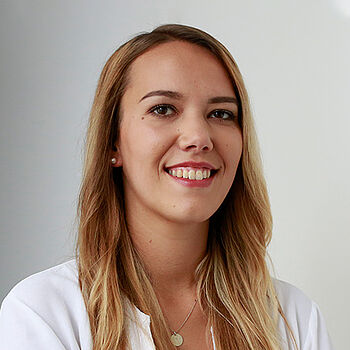 My FERNFH degree programme allows me to study when and where I want.
Christina-Teresa
(Student)
Your Bachelor's program in Business Informatics consists of a core curriculum, an elective curriculum and an individual curriculum. Two thirds of the curriculum are so important to us that we don't want to deprive you of them (core curriculum with compulsory subjects). The rest you can choose - depending on your personal and professional interests. This means that you will complete a total of 45 ECTS in electives. In addition, you have the possibility to freely fill your studies with an individual curriculum of 15 ECTS, even outside the boundaries of business informatics in the narrower sense.
You would like to attend courses outside the boundaries of Business Informatics and additionally educate yourself in other areas?
If you study at the FERNFH, you have the possibility to complete micro-credentials in the following topics outside your own study program:
A Micro-Credential is a qualification certificate that you receive after successfully completing a learning pathway (several courses) at FERNFH. You can complete the MCs during your study time at FERNFH and thus individually compile and continuously expand your portfolio of skills and know-how, depending on your personal or professional interests.
Programme overview