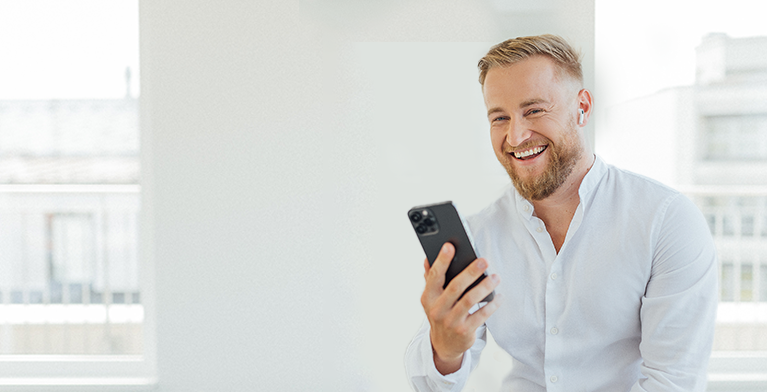 II
Master's degree

Business Informatics
MA (Master of Arts in Business)
Autumn semester (September)
Length of programme:
4 semesters / 2 years
Tuition fees:
EUR 363.36 per semester plus student union fee
Specialisations:
Compulsory optional courses in the 3rd or 4th semester (18 ECTS)
Semester overview:
One semester consists of 3 on-campus sessions (2 days each, Friday and Saturday) and two self-defined distance learning phases.
Language of instruction:
German
Whether you are a manager, a key position or a specialist - in the Master's program in Business Informatics you will qualify for the conception, implementation and management of IT and digitalization projects in companies and will be prepared for the IT management of the future with regard to digital innovations and IT trends.

In the master's program, you will acquire comprehensive skills in information systems management, IT security and information technologies, expand your management and key skills for IT executives, and deepen your business know-how, including in the areas of business administration, economics and sales technologies, in order to support and improve business processes with IT in the long term. You can choose from a wide range of specializations during your studies - for example, you can specialize individually in the areas of e-commerce, web application and e-business security, digital transformation and much more.
Admission requirements
Relevant Bachelor's degree study programme, (The degree can be submitted subsequently by 31.10.) OR
completion of an equivalent study programme
Find out more
Dates will be announced shortly…
After your graduation, a broad spectrum of different positions, fields of activity and industries awaits you, especially at the management level - depending, of course, on what you specialize in during your master's program.
For example, career opportunities may await you in the following areas:
Chief Information Officer (CIO)
IT leadership / IT management
IT team leader
IT coordination
IT service management
IT Architect / IT Enterprise Architect
IT consulting / IT consultant
IT Systems Consulting
IT Solution Specialist
E-Business / E-Commerce Solution Specialist
IT Project Management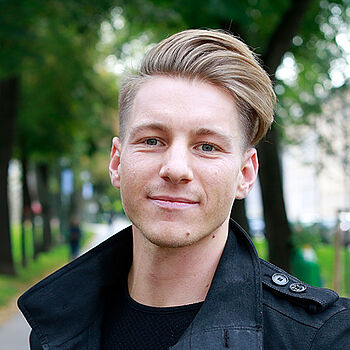 The degree programme is modern and a long-term investment in my future.
Johannes
(Student)
In addition to the core curriculum (compulsory subjects), you can choose from a wide-ranging catalog of electives, amounting to 27 ECTS, those courses that correspond to your personal and professional interests.
You would like to attend courses outside the boundaries of Business Informatics and additionally educate yourself in other areas?
If you study at the FERNFH, you have the possibility to complete micro-credentials in the following topics outside your own study program:
A Micro-Credential is a qualification certificate that you receive after successfully completing a learning pathway (several courses) at FERNFH. You can complete the MCs during your study time at FERNFH and thus individually compile and continuously expand your portfolio of skills and know-how, depending on your personal or professional interests.
More about the Micro-Credentials...
Programme overview