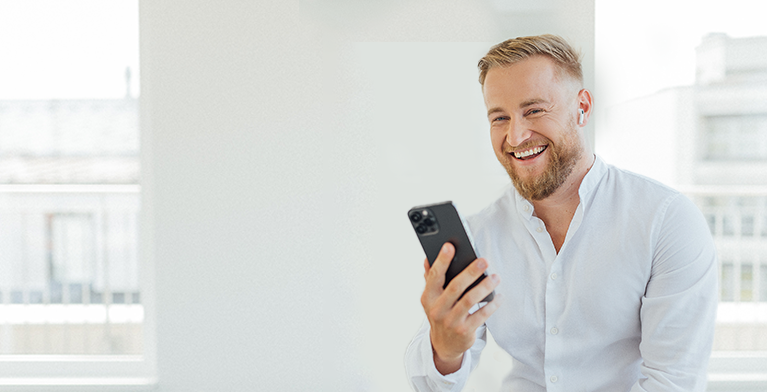 II
Master's degree

Business Informatics
MA (Master of Arts in Business)
Autumn semester (September)
Length of programme:
4 semesters / 2 years
Tuition fees:
EUR 363.36 per semester plus student union fee
Specialisations:
Compulsory optional courses in the 3rd or 4th semester (18 ECTS)
Semester overview:
One semester consists of 3 on-campus sessions (2 days each, Friday and Saturday) and two self-defined distance learning phases.
Language of instruction:
German
The MA in Business Informatics allows students to build further on the knowledge and skills they have acquired in their careers and previous studies. After graduation, you will have the skills required to design, commission and continuously expand complex information and communication systems. In addition, extensive management know-how and consulting skills are imparted which are necessary for strategic planning and implementation of the corporate strategy. Thus, graduates of the degree programme cover important key positions at the interface between technology and the business areas of organisations.

Elective courses allow students to arrange their distance learning programme flexibly according to their needs and to specialise individually. The weighting of the focus of study varies depending on the choice of specialisation.
Admission requirements
Relevant Bachelor's degree study programme, OR
completion of an equivalent study programme
Find out more
Dates will be announced shortly…
More information about the degree programme can be found in the short videos on the FernFH YouTube channel.
The Master degree programme offers graduates a broad spectrum of opportunities as experts and managers, especially in strategic and design positions in various company divisions and industries, as well as in science. Alongside the planning, development and optimisation of business processes, the tasks of business IT specialists also include software development and consulting, as well as tasks at the interface between information and communication technology (ICT) and business administration. Some of these options are:
Chief Information Officer (CIO)
IT manager
IT team leader
IT coordinator
IT service manager
IT architect/IT enterprise architect
IT consultant
IT systems consultant
IT solution specialist
E-business/e-commerce solution specialist
IT project manager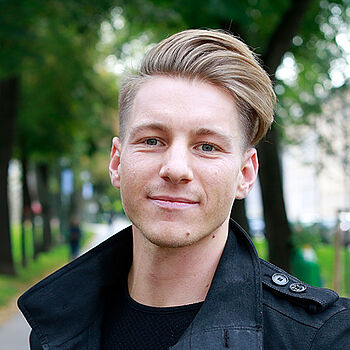 The degree programme is modern and a long-term investment in my future.
Johannes
(Student)
Programme overview