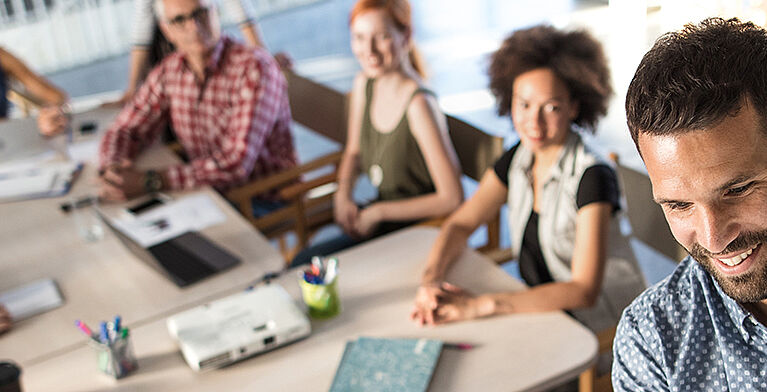 ^
Short programme

Evaluation in the Health, Social and Education Sector
Length of programme:
2 semesters
Costs:
EUR 1,700 per semester plus student union fee
Type of study:
One semester consists of 3 on-campus sessions (2 days each, Friday and Saturday) and three self-defined distance learning phases.
Language of instruction:
German
FernFH - Distance-Learning University of Applied Sciences - is working in cooperation with "pro mente Forschung" to offer the certificate programme Evaluation in the Health, Social and Education Sector.

The practice-oriented programme offers a specific additional qualification for people who either commission external evaluations or want to carry out evaluation projects in health and social services or in field of education themselves. Alongside theoretical principles and internationally recognised evaluation standards (e.g. DeGEval – Evaluation Society), the certificate programme provides skills for planning, organising and implementing evaluation projects.
Admission requirements
Relevant degree (min. Bachelor's degree level) OR
University entrance qualification with at least 3 years of relevant professional experience
Find out more
People who plan to carry out evaluations themselves (in their own organisation or as external evaluators)
People who commission evaluations
Acquisition of competence
Participants in this certificate programme acquire the competence to evaluate evaluation projects according to defined criteria, design their own evaluation projects, draw up time and cost plans, carry out defined evaluation projects, analyse and interpret data using suitable quantitative and/or qualitative methods, reflect on the results and present them to various stakeholders.
Certificate programme graduates:
Are familiar with different evaluation models and approaches.
Can design evaluation projects and draw up time and cost plans for them.
Are familiar with methods for developing explicit project and evaluation goals and for conducting reflection workshops.
Can carry out evaluation projects, analyse data as well as reflect on, interpret and present the results.
Can assess evaluation designs/projects according to defined criteria
Have acquired a basic knowledge of organisations, organisational processes and developments and can carry out stakeholder analyses.
Have learned about methods for dealing with possible conflictual evaluation situations.
Programme overview

Our partner is the pro mente Forschung research association, represented by chairman Georg Spiel and Managing Director Paul Streit.
The purpose of the pro mente Forschung association is to perform research and inspire academic debate in the field of prevention, diagnostics, therapy and rehabilitation, with emphasis on "mental health" in the field of health and social sciences. Methodical aspects are also taken into account.
The Evaluation-Cooperation-Education Association (ECE) promotes academic research, cooperation with universities and non university-level institutions, training and further education in the fields of education, evaluation and training and the transfer of academic findings into practice.