^
Certificate programme

Managing Generations and Technological Change
Length of programme:
1 Semester
Costs:
EUR 3,990 plus student union fee
Type of study:
One semester consists of 3 on-campus sessions (2 days each, Friday and Saturday) and two self-defined distance learning phases.
Language of instruction:
German
Demographic shifts and the changes to social structures that these bring about are having an impact on employment and the labour market. Employees will soon be expected to work for companies for longer, while older workers are particularly at risk of losing access to the labour market. This poses major challenges for companies and organisations especially as the appropriate organisational framework conditions will need to be drawn up, such as supporting intergenerational cooperation, generating opportunities for development, ensuring knowledge transfer and improving the balance between family, work and leisure time.

In addition to staff management measures, initiatives from the areas of health promotion and health management need to be applied in a targeted way to maintain and boost employees' employability and satisfaction with their work in the long term. In this context, skills to manage generations and technological changes are key to strengthening companies and organisations.

* Ferdinand Porsche FernFH reserves the right to postpone the start of the certificate programme if the minimum number of 12 participants will not be reached.
Admission requirements
General university entrance qualification OR An appropriate professional qualification
Find out more
Dates will be announced shortly…
HR employees from recruitment and personnel selection
Managers and professionals of Human Resources Management
Representatives on the Works' Council
Health officers or persons tasked with promoting occupational health
Corporate and organisational consultants
HR managers
Personnel development managers
Trainers and coaches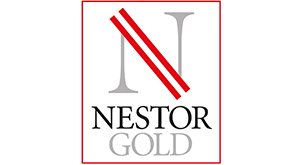 Partnership with NESTORGOLD
As part of the programme "Managing Generations and Technological Change", FernFH works with the NESTORGOLD initiative that was set up by the Austrian Federal Ministry of Social Affairs, Health, Care and Consumer Protection.
Most of the content quality indicators from the NESTORGOLD certification are integrated into teaching on the programme. Graduates can then be trained as official NESTORGOLD consultants for the Ministry.
Acquisition of competence
This certificate programme imparts specialist theory at master level and shows specific actions to practically implement strategies for managing employees at different life stages and of different generations in companies, considering advances in technology.
The professional fields for graduates of this certificate programme are in areas of consulting, designing and implementing strategies for generational and life-stage management within companies and organisations, considering the specifics of IT processes.
After completing the programme, participants will be able to:
Explain and implement concepts and methods of occupational health management (employee protection, health promotion, reintegration).
Design and implement generational/life-stage management in companies and organisations with the aim of shaping organisational framework conditions, maintaining employability, and strengthening intergenerational cooperation.
Systematically analyse demographic changes in everyday business and develop strategies for action.
Identify individual and/or organisational problems and recognise and correctly assess the potential of using new technologies to solve them.
Advise organisations on what they need to develop a digitalisation strategy and an intercultural, innovation-friendly corporate culture.
Explain the fundamentals of innovation and technology management and define different innovation types and strategies.
Implement knowledge management methods and models.
Plan and analyse life-stage management from an ethical standpoint.
Identify legal aspects relevant to their sector and draw appropriate legal conclusions.
Programme overview

Master upgrade – Aging Services Management | MSc
Graduates who have completed the certificate programmes "Health Services Technologies" and "Managing Generations and Technological Change" (and who meet the relevant admission requirements) may complete the MSc programme "Aging Services Management | MSc" in just two semesters following the certificate programme.
Cost of the Master upgrade: € 4,380 if paying per semester (incl. tuition fees; excl. Austrian student union fee), € 8,580 if paying in one instalment (incl. tuition fees; excl. Austrian student union fee).
Information scholarships and grants
It is possible to apply for scholarships and grants from various offices and institutions. You can find information on this on the overview page "Scholarships and grants" (only available in German).