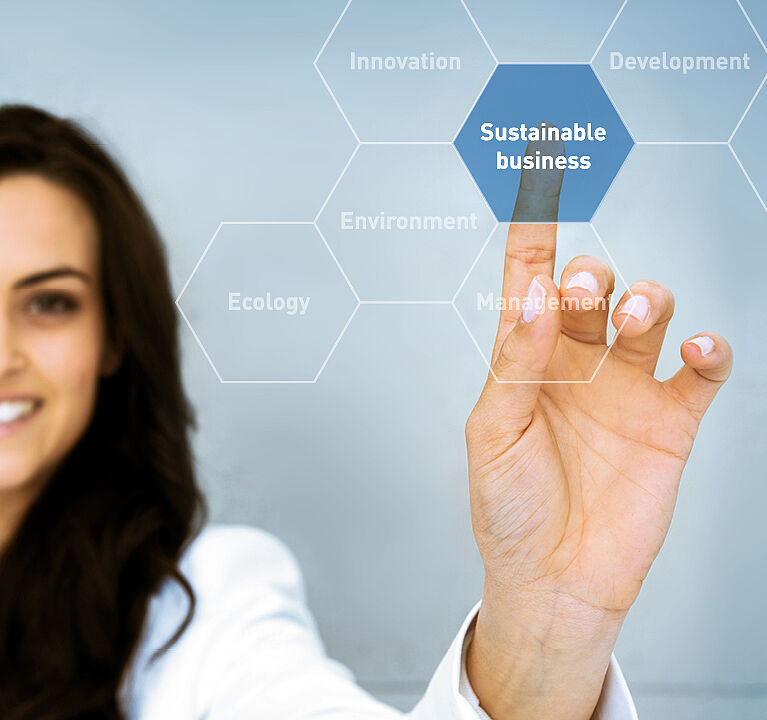 International Corporate Social Responsibility Management
Online MBA programme by Ferdinand Porsche FernFH University of Applied Sciences
Corporate Social Responsibility
Corporate Social Responsibility – a strategic management tool that addresses the impact that an organisation's action has on the environment, society, and the economy and controls these specifically.
The rapid economic growth of recent decades has created a great deal of opportunities – and also negatively impacted the ecosystem. For this reason, we need leaders who can professionally manage the needs of people, the environment, and the economy while reconciling them for future generations. Graduates of "International Corporate Social Responsibility Management | MBA" acquire the necessary skills for this.
The MBA programme is designed for managers, (prospective) CSR managers, communication managers, business consultants and project managers.
Degree
Master of Business Administration (MBA)
Type of study
Distance learning via Online Campus plus
3 on-campus sessions
(two in Austria, one international)
Language of instruction
English
ECTS Credits
90
Length of programme
3 semesters
Target group
Managers, (prospective) CSR managers, communication managers,
business consultants, project managers
Tuition fees
€ 16.800 (excluding travel and subsistence costs)
Programm director
Martin Neureiter
Start of programme
7 October 2019
Application deadline
15 September 2019
Folder
English, Arabic, Chinese
International and recognized.
Internationally recognized programme: Guidelines of the Association of MBAs
Based on the international Social Responsibility standard ISO 26000
Lecturers are international CSR experts (Get more information about lecturers)
Lecturers and students from all over the world
Students get access to an international CSR network
Practice-focused and flexible.
Concept of distance learning allows flexible study from anywhere
International case studies throughout the MBA programme
Practical focus by processing real problem statements of an international client during the 2nd on-campus session
Master's Thesis: Practical project, scientifically worked up

Building a solid career and business involves both high commitment and expertise in SR standards.
Martin Neureiter
(Programme director)
Distance learning at its best
Ferdinand Porsche FernFH is Austria's leading university of applied sciences for distance learning. It specialises in flexible and mobile studying by combining modern media with mandatory on-campus sessions. At the heart of the model is the Online Campus, which is the central teaching and learning platform.
All education and training programmes are specifically tailored to the needs of working professionals.
Programme overview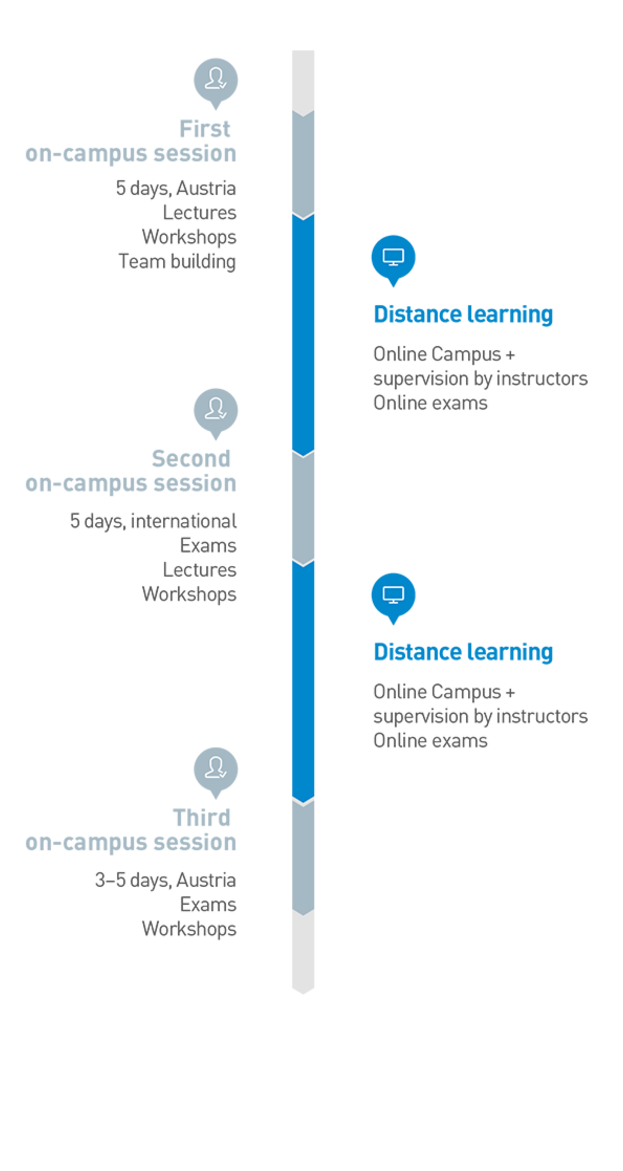 Application deadline:
15 September 2019
For more information visit the programme page.
Fequently asked questions
Where is Ferdinand Porsche FernFH located?
Our University of Applied Sciences is located in Austria. The main campus of Ferdinand Porsche FernFH is in Wiener Neustadt, about 50 km south of Vienna. Additionally, there is also an off-campus study centre in Vienna.
How do you apply for the MBA programme?
Step 1: Application via email csr-mba@fernfh.ac.at
Step 2: Formal entry requirements will be checked by the programme director
Step 3: Confirmation of acceptance
In individual cases, the programme director decides on admission based on your application and documents.
In the case of a large number of applications, the programme director reserves the right to hold a qualifying interview.
Visa support
Ferdinand Porsche FernFH supports its students in the formalities required for their studies. Upon request, you will receive a 'Letter of Invitation' for your participation in the on-campus sessions. This letter allows you to apply for a visa with the competent Austrian representative authority.
Please note: Should your documents not be available in German or English, they must first be translated and certified.
Detailed information as well as the required forms are available on the website of the Austrian Academic Exchange Service (www.oead.at).